What are management accounts?
Management accounts are a type of financial report providing insight on the financial performance of your business. They're called management accounts because business owners and management teams typically use them for strategic decision-making. Each set of management accounts will be unique to that business and financial period, showing items such as income, expenditure, profit, cash flow and forecasts for the future.
Why are they so important?
If you don't know the financial health or trajectory of your business, how can you possibly anticipate upcoming problems or diagnose solutions for them? How do you plan for future growth? How do you tackle cash-flow issues or loan requirements to facilitate that growth? How do you know, sometimes months in advance, whether you'll need more staff to fulfil contracts? Or when you'll need to extend your overdraft to meet commitments? You don't. Regular management accounts are the absolute key.
Management accounts for small businesses typically include a profit-and-loss account, balance sheet, cash-flow statement and a short report. You can put the accounts together yourself or, more realistically, an accountant can do it for you. If you're using a cloud accounting package like Xero, it's easy to supply the necessary information to your accountant so they can produce the management accounts on your behalf. It's best to have your accountant produce these then sit down with you and discuss them, along with your management team if you are of that size. That way, everyone is on the same page and can plan more effectively.
To grow your business, you need to be able to monitor your financial situation and measure your performance consistently. That means more than just the occasional peep at your bank balance. A healthy bank balance doesn't necessarily indicate a healthy company. Your cash balance is nothing but a snapshot in time, failing to consider upcoming outgoings, trading conditions or the debtor book (people who owe you money).
Management accounts lift the lid on this information and, when you are able to identify trends quickly, you will also have better information for planning growth, diversification or expansion.
Producing regular, accurate management accounts allows you to:
Make informed decisions about your business
Quantify and measure the performance of your sales and teams
Understand and therefore control the cash flow of your business
Plan [for potential] cash-flow issues such as tax payments
Put together dividend payment schedules
Reduce superfluous costs in the business
Identify potential fraud inside your business
Help lower your tax liabilities and identify savings
Example management accounts for an ice-cream van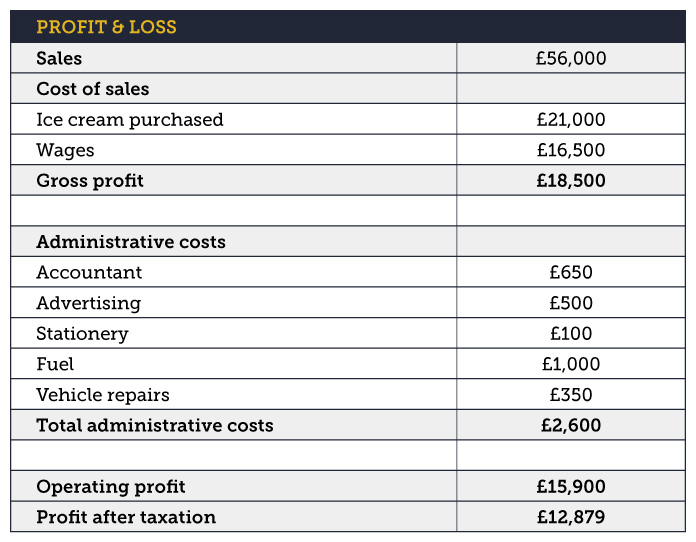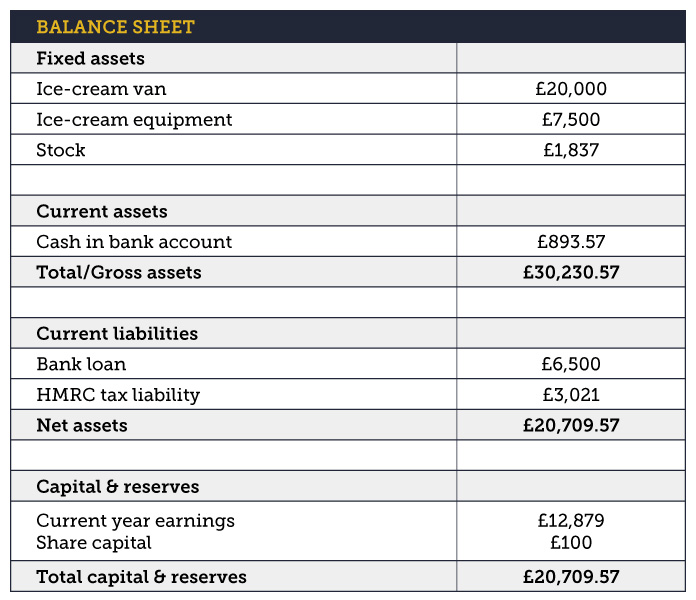 Speak to your accountant now
Knowledge is power – it can even help you predict the future. But without information you are blind and how can you hit your target when you're running completely blind?